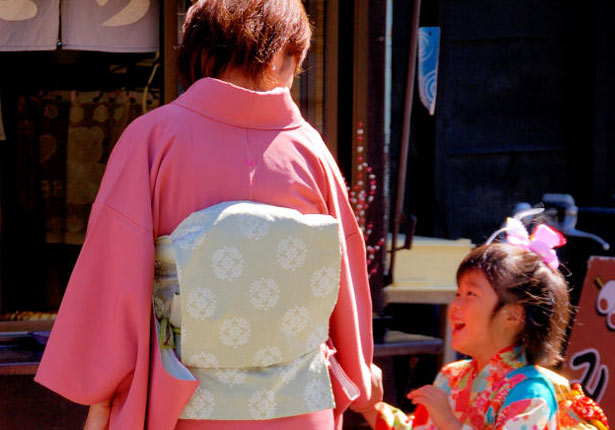 Now is the time to get that special gift your mom deserves and has always wanted. Whether she would enjoy brand new tableware or some decorative good luck items for her home, we have a large selection available which will make it easy to find that special gift for all special moms in your family.
---
Unqiue Asian Jewelry Box with Jade Necklace and Charm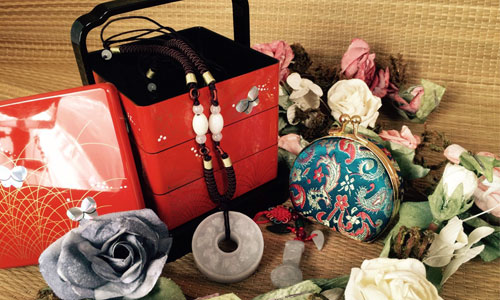 Exclusive to Mrs. Lin's Kitchen, these beautiful Asian jewelry boxes come perfectly packaged to give away as a complete gift for friends, acquaintances, and loved ones. Each small Asian gift box comes with extra accessories including a unique jade charm and jade necklace. As each good luck charm and jade necklace are made from natural jade stone, no two will ever look alike, making this a truly unique and special gift. The larger bento box style gift set also comes with an additional Chinese brocade ring case, perfect for storing precious rings and other small trinkets.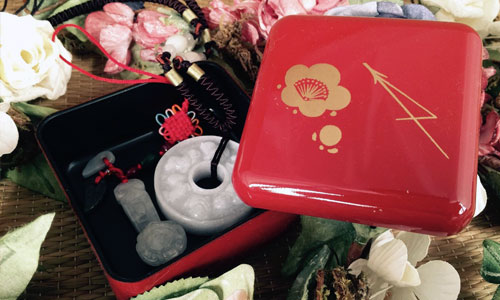 Save yourself the trouble of putting together your own gift set with one of these perfectly matched Asian gift boxes!
---
For more gift ideas, check out some recommendations for all types of Moms!
---
For the Mom who lives in her kitchen

Is your mom known to be the best chef in the family? Surprise her this holiday with a brand new wok set or some unique Asian kitchen gadgets like our ginger grater, bamboo steamers, and Donabe pots! Whether she is familiar with Asian cooking or looking to learn something new to prepare for family and guests, you are sure to find the perfect tool that she will be able to use!
---
For the Mom who loves family & friends time

For the Mom who loves to entertain Family and Friends, adding a new collection to her dining table might just be what she's been wishing for! From Cherry Blossoms to Simple Blue and White designs, we've got a wide variety in several different colors and styles that will make her delicious home made food stand out even more and make it easier to find the perfect collection.
---
For the mom who is a cat lover

Is your mom known to simply adore cats all over her home? What about cats that can bring her some good luck and fortune? With Japanese Maneki Nekos, also known as Japanese Lucky Cats, they can be the purrfect gift for cat overs. From adorable cats to more traditional styled Maneki Nekos, this meaningful gift will be cherished forever and kept close by to keep the family protected.
---
For the mom who is a doll collectors

If your mom is an avid doll collector, check out our beautiful doll selection. We have several unique Asian dolls perfect for all motherly figures that love to decorate their homes. When an Asian figurine or Geisha doll symbolizes something in a person's life, it carries even more significance. Whether it's to say Happy Mother's Day or to wish Good Luck for the moms in your life, our Asian dolls and figurines will help get your message across loud and clear.
---
For the mom who is the accesories maven

Want to give something to the special moms in your family that she can use every day? Why not give her one of our many beautiful accessories that she is sure to adore! From our very popular paper wallets, to jewelry and jewelry boxes, we have a variety of unique items that she will treasure forever! We are sure to have that special gift available that if perfect for your mom.
---
For the mom who is in need of relaxation

Is your mom the hard worker in the family? From needing to clean the house, cook, watch kids, running errands and going to work, your mom definitely needs some time to relax! Take over the chores for the day and allow your mom to get some earned R&R with one of our beautifully hand made Asian tea sets. Whether she prefers a more classic style with cherry blossoms or a more traditional style like our Tetsubin teapots, we have a wide variety available for all tastes. Don't forget to accompany your gift with some tea accesories and of course..tea!