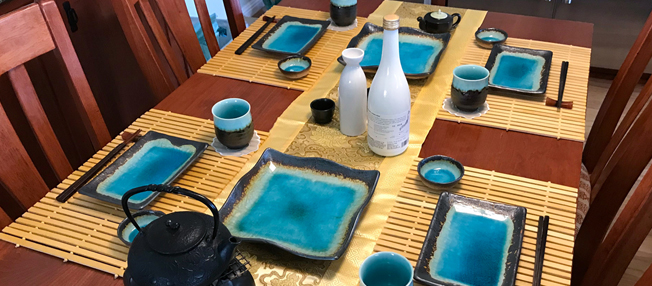 Every Thanksgiving dinner deserves a beautiful table setting to accentuate the festivities! Whether you're hosting a large Thanksgiving party with lots of friends and family members or you're planning on having an intimate gathering with your family, finding the perfect pieces to present and hold your delicious Thanksgiving dishes is essential for any festive get-together. Here at Mrs. Lin's Kitchen, you'll be able to find tableware of all types of designs and colors! Let this year's Thanksgiving feast be one to remember!
Tableware Settings
Platters
Decorative Tablerunner
Thanksgiving Origami
Bowls with Lids for Leftovers
Tea Sets, Mugs and Cups
Wine Glass Charms
---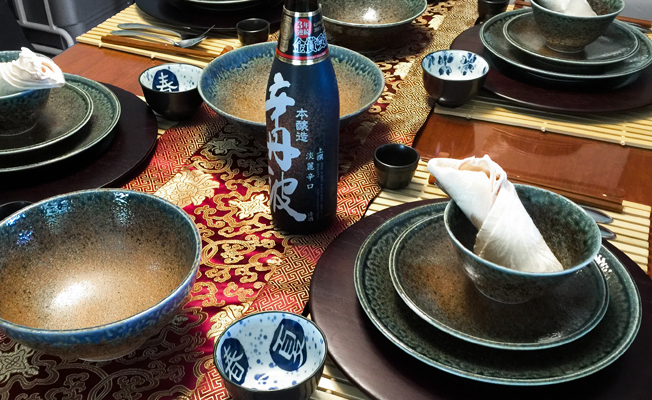 It won't be easy for your guests to forget Thanksgiving dinner when you display mouthwatering dishes on a cohesive and unique tableware setting! Here at Mrs. Lin's Kitchen, we provide a multitude of uniquely-designed tableware collections so you can find the perfect way to present your dining table year-round!
For nature-lovers and those who want to welcome an earthen feel to their dining table, the Moss Green collection has pieces that will surely give you the perfect visual effect, with its subtle earthen green and brown tones. Another great option is the Pale Blue and Earthen Crackled Sand collection, with light brown tones and greenish blue colors that mimic a sandy ocean shore. These incredible and natural tableware collections will surely accentuate any part of your tasty Thanksgiving meal!
If you are looking for similarly deep and natural tones for your table setting, but would love a more intricate and unique design for your tableware, our Serene Meadow of Cosmos collection and our Rustic Dark Green, Blue and Cream Karakusa collection feature enchanting floral and arabesque designs that will leave your guests in awe. Classic tableware collections like the Blue and White Parasol Illusion will bring a traditional, yet vibrant atmosphere to any dinner table. Don't limit yourself to just this one enchanting collection! We provide a wide variety of other blue and white assorted bowls and more, so that you can get creative with your setting by matching up pieces that you love!
Tableware doesn't have to just be aesthetically pleasing-- your dinnerware can have meaning too! Flaunting symbolic cherry blossom designs, the Peach Cherry Blossoms on White, Minimalist White Cherry Blossom, and the popular Cherry Blossom Collection are full of tableware pieces that can serve any type of dish you'll be making this Thanksgiving! Explore our collection of remarkable dinner pieces like large plates, individual appetizer plates, serving bowls, and even platters!

Take time to look around our huge variety of dinnerware pieces and make yourself an enchanting tableware setting that you can use year-round!
---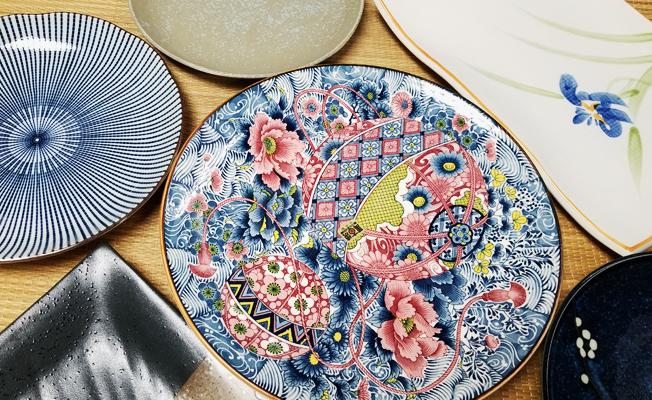 Every delectable Thanksgiving meal deserves to be served on platters that are just as wonderful! Our vibrant and unique Asian Serving Platters are ideal for adding a touch of creativity to your dining table, and these Asian-inspired works of art are sure to make for great conversation starters! Whether you think a more intricately designed platter will make your meals more eye-catching or you think a simplistically-designed platter will accentuate your food, any large platter that you choose will make center dishes or appetizers look professional and delectable! These platters are large enough to serve main courses like turkey or ham, or appetizers like cheese and crackers, stuffed mushrooms, or delicious salads, making them a must-have for this Thanksgiving!
---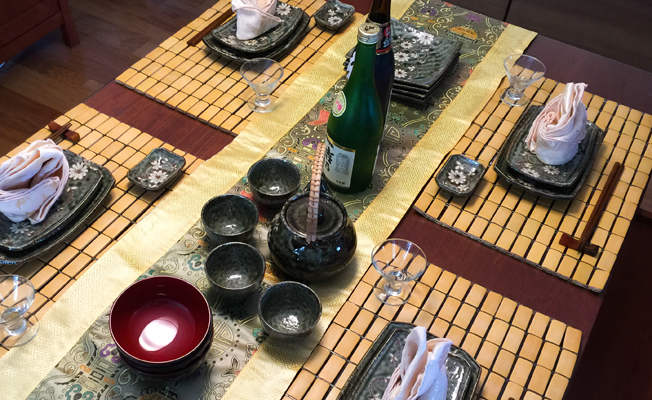 Tablerunners are the easiest way to make your dining table pop with color! Make a statement on your table this Thanksgiving with a vibrant decorative Asian Tablerunner. Whether you prefer mild earthen tones, a loud and luxurious style, a classic Asian look, or a contemporary flair, our selection of Asian tablerunners will help you achieve any type of atmosphere that you desire this Thanksgiving. By simply placing the tablerunner across your dining table, your table will transform into a display of taste and sophistication. Whether you are using a beautiful decorative plate as a centerpiece or to hold the main course, putting it onto your tablerunner will complete the look for a perfect Thanksgiving dinner!
---
Still looking for creative ways to decorate your home and table for the holiday? With origami, you can add personally-made accents to your table or home! With a 4-5/8 Inch Red Color Origami Papers and some 4-3/4 Inch Orange Color Origami Papers, you'll be able to craft several small turkeys to decorate your home, place on your plates, or even use as placecards. Decorating for a Thanksgiving dinner can be a fun bonding activity with the family, and learning how to make paper turkeys and other origami creations will jumpstart your innovation for other ways to decorate your home!
---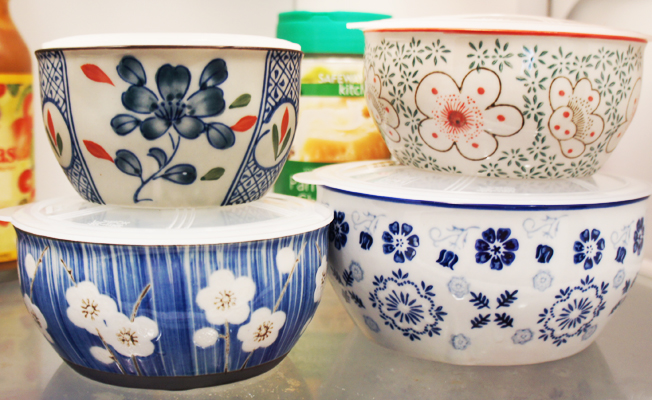 Your Thanksgiving dinner is bound to have loads and loads of delicious food. Be prepared for storing all the leftover turkey, stuffing, and mashed potatoes with some beautiful, reusable, and convenient bowls with lids! Mrs. Lin's Kitchen provides a wide variety of different bowls with lids, from simple and elegant designs like our Blue and White Cherry Blossom Ramen Bowl with Lid or the stunningly beautiful 7-1/4 Inch Large Sky Blue Cherry Blossom Ramen Bowl With Lid. You can store these wonderful bowls in your fridge with the lids on and easily bring them with you to work; just steam or reheat your food in the microwave and enjoy your lunch. It doesn't get much easier than that!
---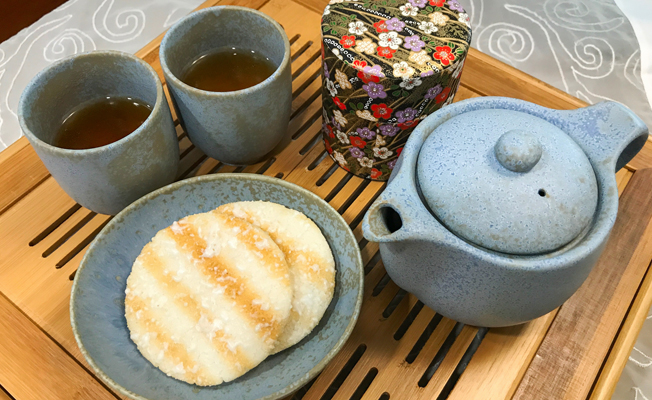 When Thanksgiving comes around, so does the cool autumn weather. Warm yourself up with a nice cup of tea! With our wide variety of tea sets, mugs, and cups, you can find the perfect Asian-inspired teapot and teacups to enjoy satisfying cups of tea with friends and family. Take a look at our high-quality tea sets, featuring Asian-inspired designs like the Porcelain and Bamboo Plum Blossom Teapot Gift Set or beautifully-designed cherry blossom tea sets like our Green Cherry Blossom Tea Set, which can be perfectly accompanied by other similarly designed tableware. Whether you are looking for a natural looking set of tea cups of all different designs like our Earthen Japanese Tea Cups Set for Five or you're looking to truly celebrate the beautiful colors of fall with our Amber Glow Japanese Maple Tea Mugs Set, you'll be able to find the perfect set of cups or mugs to present to friends and families when they come over for Thanksgiving dinner.

Tea is never out of style! Enjoy freshly brewed tea this Thanksgiving and for the rest of the year as well!
---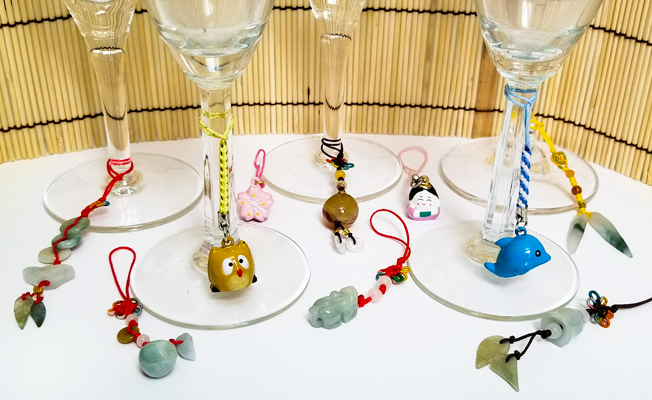 Nothing goes better with a Thanksgiving dinner than a glass of wine! Ensure that no one is mixing up wine glasses at your party with these unique, high-quality, and low-cost wine glass charms. By simply tying these lovely little charms to every guest's wine glass stem, your guests will no longer have to worry about drinking from the wrong glass and will surely be impressed by this creative and helpful touch. We have an enormous variety of charms for you to choose from, ranging from adorable animal designs to Asian-inspired jade designs. These delightful charms make for wonderful party favors as well— let guests pick which charm they'd like to tie around their wine glass, and at the end of the night, let them take these charms home to remember your special Thanksgiving gathering by!