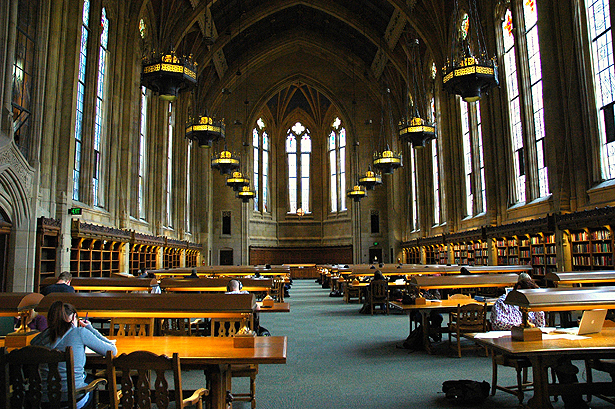 Getting ready for back to school could mean a lot of different things for everyone. You could be starting your first day in a brand new environment, seeing old friends again, making new ones, or even moving out to live on your own for the first time. At Mrs. Lin's Kitchen, we've got a great deal of goods to help you through the school year, but more importantly, through your nerve-wracking first day in class.
---
For the Student who Loves to Cook

Are you moving away to a new dorm or somwehere closer to your home? Now that you're no longer in your parents home, its time to start thinking about what you will need to cook some of your own delicious food for yourself. Rather than eating junk food and going out for unhealthy fast food, prepare yourself some healthy and nutritious meals with a traditional Chinese Wok that is perfect for making all kinds of vegetable stir fry dishes. Don't forget about hearty Donabe style dishes that are great for cold nights or for recovering after a whole night of studying. If you love eating sushi but don't want to empty out your wallet eating out, make your own sushi at home with the many easy to use Sushi Cookware tools that we have available. Craving for that Obanyaki, Taiyaki, Takoyaki, Sukiyaki or even that Tamagoyaki that you tasted in Japantown or Little Tokyo? You can make them all from your apartment now and we have the tools to help you do that.
---
For the Student who Needs Some Encouragement

Worried about the new level of difficulty that your new classes will have? Worried that you may not pass certain classes or meet the goals you want for this year? Then why not get motivated by keeping a Lucky Charm close by to help give some encouragement. If you have certain goals you want to meet by the end of this school year, help yourself stay motivated with a brand new Daruma Doll which can be pushed over and over but will always get back on its feet, giving you the "never give up" feeling. Set a goal for yourself and color in one eye of your Daruma Doll then when you fulfill your goal, draw in the other eye and give your doll full sight. Legend even says that it will grant you a wish! Having a traditional bright eyed Maneki Neko nearby is rumored to have the powers to keep it's owner fortuitous, lucky, and healthy. Decorate your room with a large Japanese Lucky Cat or even keep a small one with you at all times with our Maneki Neko Lucky Charms.
---
For the Student who loves home made lunches

Eat lunch in style with our wide assortment of children's chopsticks! Whether you're still learning or you've mastered how to use chopsticks, you can pick a pair that is uniquely yours to eat tasty home-packed lunches at school. Bring delicious leftovers to school in style with our beautifully put together insulated lunch bag kits. They have everything you need including an insulated bag, two bowls with lids, travel chopsticks with chopstick, fork, and spoon, a decorative napkin, and a fan for when it gets hot! We also have individual lunch bags and bento boxes for you to stylishly carry your lunch in! Food containers don't have to be boring! Check out our bowls with lids that will ensure none of your food spills or gets cold too fast while you wait for lunchtime at school. Don't forget utensils to eat your home-brought food with! Travel utensils can come in handy when it comes to bringing lunch on the go, as they have a container to hold your utensils in, ensuring nothing gets dirty before and after you eat your food.
---
For the Students who's Making New Friends

Need a conversation starter with your new friends at school? Our small Japanese Charms can help break the ice! Featuring a variety of cute animals and famous characters, you'll surely get compliments when others see these charms hanging from any bag, phone, or zipper! We also have a variety of pendants, charms, and jewelry with traditional significance, which might strike an insightful conversation about Chinese and Japanese culture and history. Whether it is jade, a Chinese character, or another cultural symbol, the pendant you're wearing can make a wonderful conversation piece! If you want something a little more practical, we have usable items that feature cultural depictions, such as bookmarks, paper wallets, business card holders, and magnets. You can use these items on a day-to-day basis and if they catch someone's eye, they can also be great conversation topics!
---
For the students who's decorating their rooms

Whether you are a high school graduate moving into your new dorm or just want to redecorate your room for the upcoming school year, Mrs. Linís Kitchen has a variety of items to give your room a touch of Asian culture! Putting items on your wall is the most surefire way to make a new dorm feel more like home. Cover those empty walls with beautiful tapestries of Japanese art or get creative with origami! A great idea to add a splash of color to your new room is to thread string through origami cranes made with beautiful patterned paper. These strings of cranes can be hung on the wall or ceiling and make it seem like the majestic cranes are flying around your room!

Storage can especially be an issue when youíre moving into somewhere new. Solve this problem with a stunning jewelry box or keepsake chest! Your container can be both functional and beautiful; donít settle for less! Our intricately designed tea canisters also make for perfect storage containers for school supplies. Start collecting some beautiful dolls to place around your room! Starting from the Edo period, figurines because associated with celebrations and were often given as treasured gifts. Whether you love the elegant style of the geisha dolls or the cute designs of kokeshi dolls, decorating your room with these wonderful dolls is sure to give it a unique and delightful feel.


---
For the Student who Needs Some Energy

Do you need to pull an all-nighter again for a difficult test in the morning? Or maybe you need to recover from late night studying to get through the rest of the day. Enjoy your favorite cup of coffee or tea in one of our unique Asian Teawares. Even if you're too busy to sit and drink some coffee in your room, then our Travel Mugs are perfect for those that are always on the go. When you finally have some time to relax and recover, enjoy your favorite tea in a beautiful Tea Infuser Cup that makes it easy to enjoy freshly brewed tea.
---
For the students who's on a tight budget
We know that as full-time students, itís hard to balance all the schoolwork with a job as well. If youíre on a tight budget, our clearance section is full of functional tableware pieces, beautiful decorations, cute charms, and useful craft supplies all for unbeatable prices. Treat yourself to something nice without feeling the guilt of an empty wallet.
OUR GIFT/PARTY IDEAS