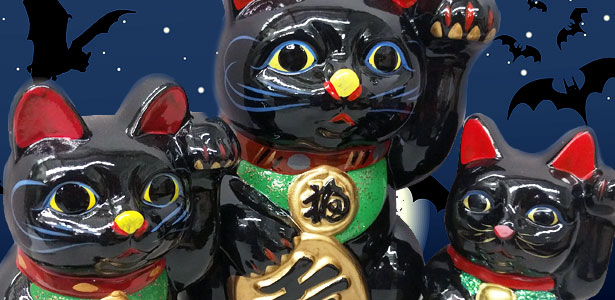 Whether you are a kid or an adult, people of every age can enjoy the fun of Halloween! If you are hosting a spooky Halloween party, go all out with colors such as black, red, and orange to decorate your home with. Our wide assortment of dark-colored tableware is sure to perfectly match a Halloween-themed event or dinner party, but these beautifully designed pieces can be on your tabletop year-round as well! You can also prepare inventive favors for adults and kids alike this Halloween with unique origami paper creations, beautiful treat dishes, and lucky black cats!
---
Origami Fun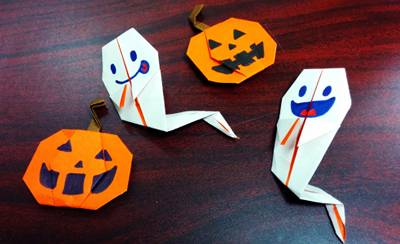 Get creative with origami! Making paper Halloween decorations can be a fun family event for everyone in your home. Use some white origami paper to make spooky ghosts or use orange origami paper to make adorable pumpkins! You can learn how to make these awesome origami creations by watching our youtube video, but don't limit yourself and feel free to experiment with other colors such as red, green, or black to make witches, bats, and monsters too!
Another great idea for a party favor or for a creative way to pass out candy is to fold an origami box and place candy or charms inside. Although you can use traditional Halloween colors, you can also use any color of your choosing from our wide assortment of origami paper!
---
Sauce Dishes with Treats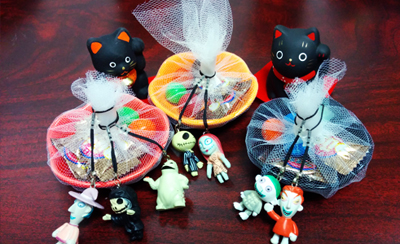 Display delicious candy treats at your party in style with our red, orange, and blackcherry blossom dishes! We have a multitude of different treat dishes for you to choose like the circular black alloy dipping bowls from our Black Alloy collection or the rectangular stylish midnight black sauce dishes from our Stylish Midnight Black collection. Personalizing these little dishes with small candies and charms like our Nightmare Before Christmas charms make them wonderful party favors that you can hand out to your guests as a reminder of your special Halloween celebration.
---
Black Lucky Cats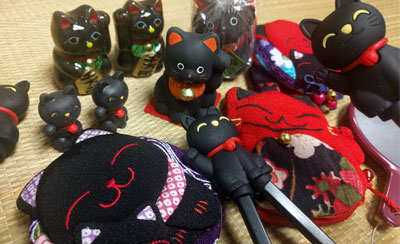 While black cats are usually thought to be bad omens during this holiday, these adorable black cats will bring you nothing but luck and happiness this Halloween! Use these black maneki neko figurines and charms to decorate your home or give away as party favors for your guests. From the 9-inch maneki neko figurine that will catch the attention of any guest to the tiny black maneki neko charm that makes for a splendid party gift, Mrs. Lin's Kitchen has a huge variety of sizes and styles for you to choose from. Whether you get a keychain, phone charm, eraser, coin bank, or handheld mirror, you and your guests will surely fall in love with and find a use for these cute maneki nekos.
---
Halloween Themed Tableware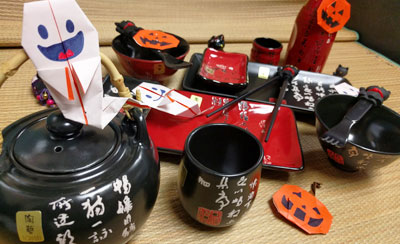 Want your dinner table to also match the rest of your Halloween theme? Our black tableware collections like the Modernist Moonlit Night collection, Black Alloy collection, Stylish Midnight Black collection, and Earthen Brown and Black collection are not only perfect as Halloween party tableware but also as year-round pieces for your dining table! If you want a bold splash of color, using red tableware like the Chinese Calligraphy collection will surely make every piece stand out and still match the atmosphere of your event. Aside from traditional table settings, tea-lovers can also join in on the Halloween fun with our red, black, and pumpkin-shaped teapots and tea sets!
---
Bargain Gifts and Favors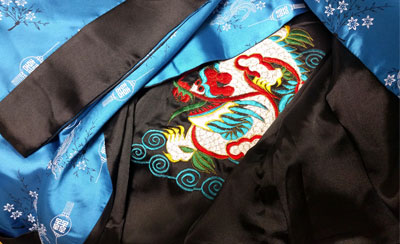 Decorations and gifts shouldn't have to put a hole in your pocket. Our large variety of clearance items will give you bargain-priced options to give out as gifts or party favors! Whether it is Halloween-themed charms, autumnal-themed gifts, or pieces of jewelry or clothing that you or your friends can wear in the spirit of Halloween, the items that you can browse in our clearance section will make for meaningful gifts and party favors at unbeatable prices.
OUR GIFT/PARTY IDEAS