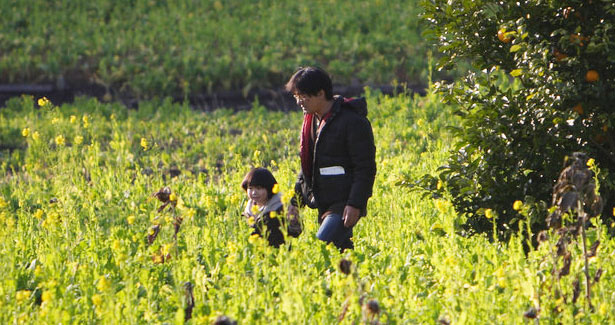 Now is the time to get that special gift for your dad and show him how much you love him. If your dad loves to show off his cooking skills to guests and needs some new Cooking Tools to do so, or if he needs some things to make it a little easier at work like a new Mug for coffee, or Unique Tupperware and Travel Chopsticks to enjoy his home made lunches in, we have a wide selection available for all dads to show how much you appreciate him.
---
For the Dad that Loves to Cook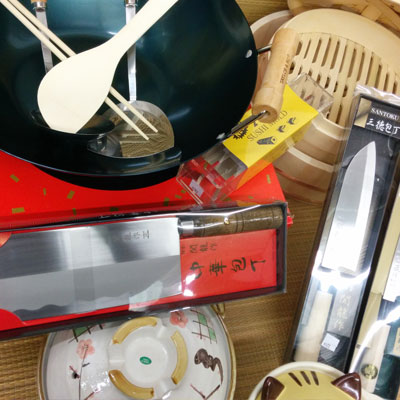 Does your dad love being the chef in your home? Why not surprise your dad this year with a brand new Chinese Wok Set so he can continue working his magic in the kitchen! With our Wok Sets that come with Everything You Need to make stir fry and other essential wok accessories, Mrs Lin's Kitchen has everything you will ever need! Don't forget about accessorizing his wok with Bamboo Steamers too. If he loves to explore new cuisines, why not help him give sushi making a try with Sushi Cookware or New Japanese and Chinese dishes in our Donabe Pots? Let all chefs in your family have a try at our traditional style Asian Cookware and make it fun to cook once again!
---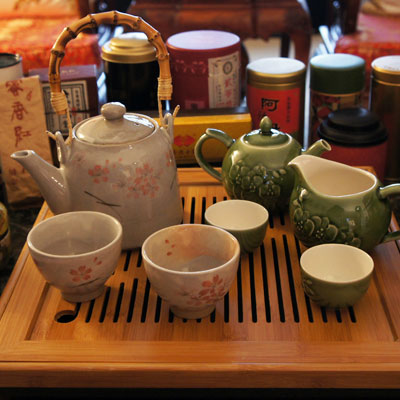 Give your dad a unique Asian Mug that he will enjoy drinking his coffee out of! With several unique designs including geckos, cats, dragons, and seahorses, we also have Yixing Mugs available that are perfect to soak his favorite coffee or tea flavor making it even more rich. If simplicity is his interest as well as enjoying a finely handcrafted mug made from Yixing clay, these mugs will be the perfect gift for all dad's to use.
---
For the Dad who loves home made lunches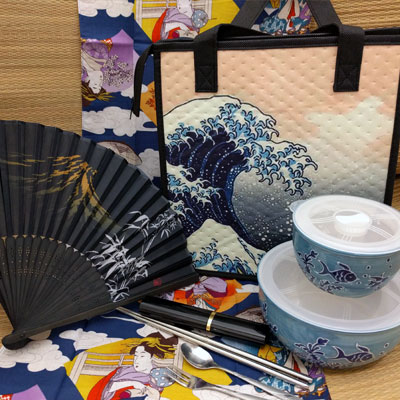 Does your dad love to eat food from home rather than eat fast food when he's at work? Make him a special lunch this Father's Day and have him show off at work by putting it in our Unique Bowl With Lid or Bento Boxes! Don't forget to accompany his delicious home made meal with some Travel Chopsticks as well. To make it easier, we also have an Insulated Lunch Bag Tote Set that haves everything you need (Two bowls with lids, napkin, utensils, insulated bag, and fan) to take meals to work!
---
For the Dad who can use some good luck


Could your dad use a little bit of luck to be more successful in his projects? Encourage and cheer him on with our many Good Luck Charms! From Maneki Nekos to help bring in customers to his business, to Darumas who help encourage him to keep his head up during the hard times, these lucky charms will definitely hold a lot of meaning coming from a loved one.
---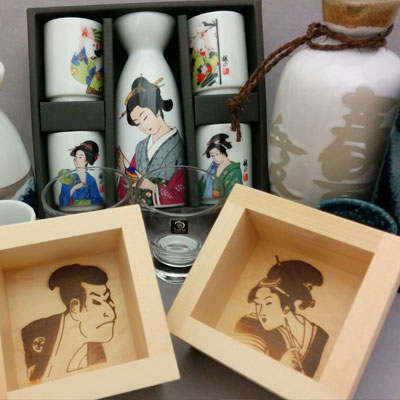 At the end of a long hard work day, does your dad love to enjoy some sake with friends and family? Or maybe he loves to enjoy a small glass of warm sake by himself to relax and unwind for the weekend? With a wide selection of styles, you can find the perfect set so he can sit and relax.