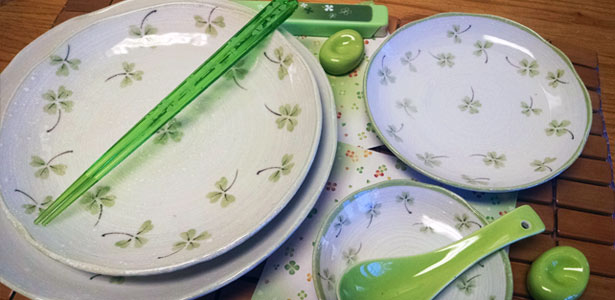 Get ready for St. Patrick's Day and bring in some good luck to your dining table!
Our Green Clover collection features a unique touch of clovers against a powdery snow white backround. Rather than purchasing a clover colleciton that can only be used for St. Patrick's Day, this beautiful and unique collection is vibrant and elegant enough to use all year round. Compliment your collection with clover origami paper, clover chopsticks, and a green spoons as well!
If you're looking for more earthen down to earth tones for your dining table, then our Moss Green Collection is the perfect fit! To add a little more flare to the earthen green tones, the Serene Meadow of Cosmos, Rustic Dark Green and Blue Karakusa, and Abstract Sunlit Frest collection provide subtle designs to really make your dining table stand out.
For another collection that has more of a Spring look to it, our Green Cherry Blossom has always been a very popular choice.
---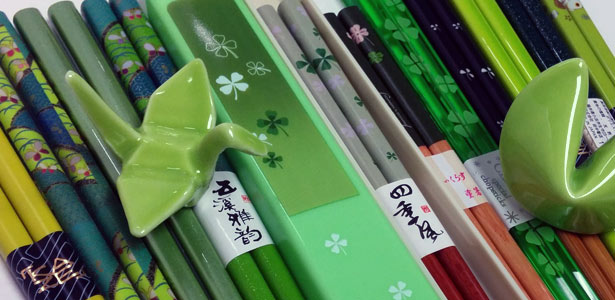 Change it up with Green Chopsticks!
If you're heading out to possibly enjoy some Sushi or Chinese food on St. Patrick's Day, or if you simply just like the color green, Mrs. Lin's Kitchen provides a wide assortment of green chopsticks to take along anywhere, including a Clover Motif Travel Chopstick Set!
---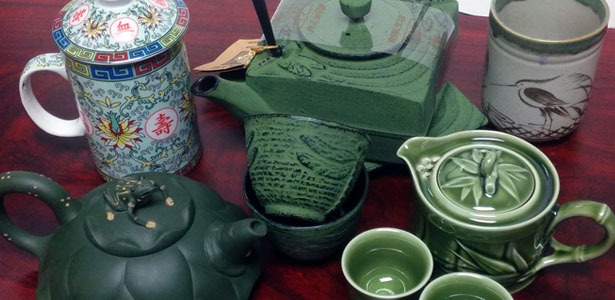 Don't get caught without GREEN!
Avoid the pinches and decorate your home with several unique items like Teaware, Asian Dolls, and more! If you're in the celebrating mood but not too fond of the traditional glass of beer, settle down over a relaxing dinner and enjoy some hot sake or tea instead with one of our beautiful Tea Sets or Sake Sets! Even if you do head out for the day but don't particularly want to wear green, ready your self with a small green good luck charm to ward off any evils.