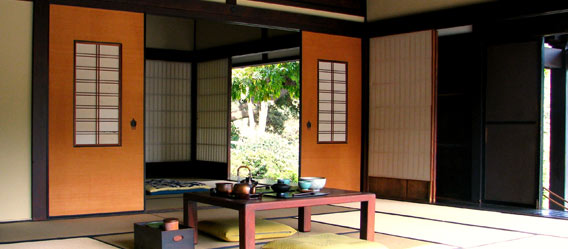 With summer coming to an end, and school starting up again, this is an exciting time for new college students beginning a new phase of life, moving away from home, and settling in to a new apartment for college. So for this month's newsletter, we will look at some practical tips for college students on the basics when it comes to Asian décor, kitchenware and furnishings for a first apartment.

Space Utilization
Maximizing space and utilizing space effectively is one of the key considerations for any new apartment. For most college students, space is a commodity and learning to use space well is key. Furnishing smart is the first step.

Think Multi-functional
When shopping for a small apartment, think multi-functional and convertible—furniture that has more than one function and can be converted, folded up or tucked away. While there are many options available at furniture stores like IKEA, there are also some Asian ideas that will add a fun touch and offer an alternative to buying contemporary designer furniture. Here are some great space saving and creative space partitioning devices you can consider.

Folding Screens
Originating in China and invented during the Han dynasty (206 B.C. to 220 A.D), folding screens were originally made with paper and sometimes silk. Folding screens were very popular decorative elements in a living space. They commonly depicted beautiful Chinese painting as well as calligraphic art. During the 17th and 18th centuries, folding screens spread to Europe and became commonplace decorative partitions in many royal and noble households.
Today folding screens are easily available and are a common interior design around the world. Offering privacy and flexibility to partition space, folding screens are also ideal ways to add a charming touch to one's first apartment.

Noren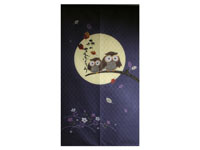 Norens are traditional Japanese fabric dividers. They were originally used by shops and restaurants to protect against the natural elements of sun, wind, rain and dust. In the past, norens would also feature the name or logo of a store, and were used as a mean of advertisement in the past.

Today, noren continue to be used to divide space, offer privacy, and is also used widely in hot springs to denote whether the hot spring serves men or women.

Noren come in many designs, typically norens feature a slit in the middle for easy entrance and exit through the noren. Norens also come in varying lengths, with some extending full length to the floor and others hanging only mid way down along the wall or doorway.
Easy to install and easy to remove, norens are great options for a first time apartment. You can bring a bit of traditional Japanese charm to your apartment, and use noren to give yourself an added level of privacy, or even use them as unique curtain alternatives.

Tatami Mat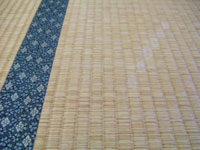 Another traditional Japanese invention that is convertible and space saving is the tatami mat. Traditionally tatami was used as flooring in traditional Japanese rooms of nobilities. Traditional tatami mats were made of rice straws, soft rush and straw. Tatami mats today are made from other softer materials and are often used as beddings that can be folded and tucked away during the daytime and rolled out at night to save space.

A similar concept to futon or sofa beds, the tatami mat is even more minimalistic in nature, and is a convertible and portable option. Tatami mats of today are extremely comfortable and are known to have many health benefits. In Japan, tatami mats are often paired with traditional buckwheat pillows that are well known for their amazing level of comfort.

Kitchenware
Beyond furniture, multi-functionality is also a great thing to look for when shopping for kitchenware. Choose items that are multi-purpose and space saving to maximize your space and to avoid clutter.

Lidded Bowls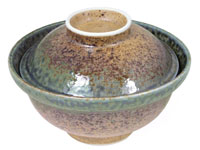 Lidded bowls are great additions for the college student. Lidded bowls work great as regular bowls and with the added lids, they also double as environmental and health friendly lunchbox. Store your leftovers simply by covering the lid over the bowl and bring it with you to class or work. Lidded bowls also work well in microwave ovens. Multi-functional and easy to use, these are great options for college students or anyone with a busy lifestyle. Beyond the added convenience, lidded bowls also saves you from having to wash and re-wash your tableware with every use by streamlining the serving, storing, and food transportation all in one.

Flat Bottomed Woks
As much as eating out offers convenience, eating out three meals can be costly to one's wallet and one's health. So it is still a good idea to purchase at least a few cookware items to create simple and healthy meals.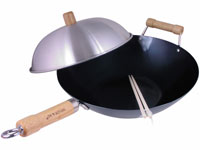 The flat-bottomed wok is a great option because it is multifunctional and can be used to prepare food in a variety of ways. Woks are well known to be perfect for creating stir-fry dishes, but it is lesser known that woks are also great for deep-fry, pan-fry, and can even be used to steam food item if paired with a wok lid.

Flat bottomed wok is recommended because they are easier to store after use, and does not require additional accessories like wok rings to hold it in place over the stove.

Think Portable
One of the challenges of one's first apartment is that eventually one will need to move. Especially for the college student, moving from one apartment to the next is a common phenomenon. So when shopping for one's first apartment, it is crucial to consider the portability of these furniture items. Choosing items that are foldable, lightweight and durable makes moving a lot easier.

Deciding on the Material
One great tip when it comes to shopping for a first apartment is to be mindful of the materials of your purchases. Think portable materials when you make purchases. Instead of choosing glass or ceramic items, choose plastic, wood, or metal options of the same item. Also choose items that are lightweight and compact. That way, it will make packing and moving a breeze when the time comes. Sometimes, choosing materials you might not in other circumstances choose can also create surprises in the décor of your apartment.

Paper Lanterns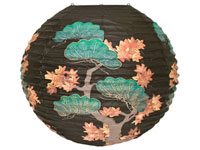 Instead of getting a metal or plastic lampshade, why not choose a paper lantern instead. These are affordable and are lightweight and portable. Easy to install and to remove, they are a gift for those who value mobility. Paper lanterns originated in China and were used both for everyday use and during festivals. Paper lanterns were used to illuminate living and public spaces. They were also tied to sticks and carried around for illumination at night, much like a modern day flashlight.

Today, lanterns are popular interior design options, given their affordable and environmentally friendly qualities, they are widely used around the world. Consider using paper lanterns in your first apartment to give it an added allure, and to make things easy for you when the time comes for the move.

Think Minimalistic
At the end of the day, getting one's first apartment furnished is all part of the great experience of stepping out and gaining independence. When it comes to furnishing and shopping smart, it all comes down to minimalism. Think of what you really need and plan ahead. Instead of getting two or three items, choose to pick one item that would serve the needs.

It also comes down to not getting or hanging onto what you don't need. Do you really need another new blouse, or another pair of shoes? When it comes time to move at the end of your stay, why not donate what you own, or give it to someone else starting off with furnishing their very own first apartment, and pass on a few tips along the way.
OUR 2013 NEWSLETTERS

Asian basics for New Apartments
Popular Japanese Characters and the Cult of Popularity
Exotic Fruit Kingdom- Journey into the World of Asian Fruits

Light Asian Snacks

Way of the Gods:  Shintoism in Japan

The Chinese concept of Yin and Yang
Onsen:  Japanese Hot springs—Enjoyment and Etiquette
Lunar New Year 2013: The Year of the Snake

Nabemono - Japanese Hot Pots

NEWSLETTER ARCHIVES

2013