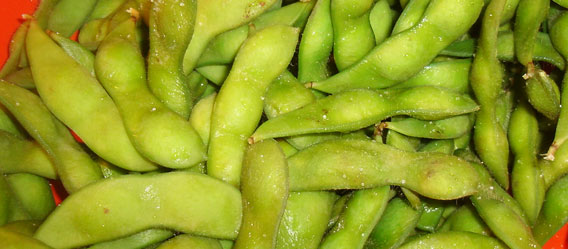 With such varied culinary possibilities, across the Asian continent, it is indeed difficult to talk about Asian snack choices. For the month of June, with the approach of summer, our newsletter will look at some ideal light Asian snacks for the summer months ahead. Whether you are planning an outdoor garden tea session for guests to try some new unique Asian snacks with iced tea, or if you are planning a soiree feast under the summer moon, here are some great snack ideas for the month of June.

Sweet

Kami

Occasionally, we all have a craving for sweets. When it comes to sweets, there are myriad of unique and interesting sweets from pastries to traditional sweets all across Asia. We have only handpicked a few of our favorites to cover in this month's newsletter.

Amanatto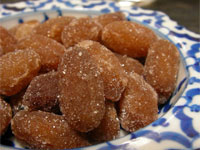 A traditional Japanese confectionary that is made from azuki or other beans. And is made by simmering in syrup sugar followed by drying. Refined sugar is sprinkled on the top. Sweet, crunchy with a satisfying syrupy aftertaste. Amanatto originated in the Edo period in Japan, and is a traditional snack that pairs well with tea. With a sweet delicate taste, amanatto is great all year round. In the summer months, it would offer a nice pairing with a cool glass of lemonade.

Dango
A sweet rice dumpling snack made from rice flour, and is similar in texture to mochi. Commonly served with green tea, dangos are eaten all year round and has seasonal flavors that are popular during specific seasons.

Each dango is usually circular and are served on a skewer that features three or four dangos. There are a variety of flavors ranging from red beans to green tea to sesame. Tasty and a delight to look at, dango makes a great light snack for garden parties.

Kakigori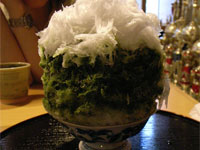 Kakigori is a Japanese shaved ice dessert flavored with fruit-flavored syrups and condensed milk, and is a perfect snack for the sweltering summer heat. Kakigori has a soft fluffy consistency reminiscent of freshly fallen snow. Today electric ice shaving machines can be easily found online for reasonable prices, and may be a fun addition for the summer months.

Pisang Goreng
Originating in Malaysia and Indonesia, pisang goreng is a fried banana snack that involves bananas that are battered and then deep fried. Satisfyingly tasty, pisang goring is also sometimes served with a scoop of ice cream on the top.
Sour

For a small number of people, sour is a desirable flavor that is often craved. Here are some of our recommendations for the hot summer months.

Pickled Mango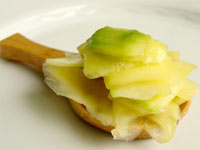 Mangoes are abundant in Southeast Asia and while the fruit is in season, they are often harvested and preserved. Pickle mangos are extremely popular in tropical Southeast Asian countries, where mangoes are pickled both to preserve the fruit and to create unique and tasty condiments as well as snacks.

Pickled mangoes can be found in India, Cambodia, Malaysia as well as Singapore. In India, mangoes are first sundried and then spices including chili, lime, garlic and citron are added to create a thick condiment paste. This paste is often spicy, sour and extremely flavorful. It makes interesting dip for oeuvres.

Another form of pickled mangos more commonly found in Southeast Asia takes slices of unripe or green mangoes and places them in a liquid filled with sugar, vinegar and chili to create the sour, sweet and slightly spicy snack. For those with a taste for the sour with a tinge of sweet and spicy, this is an excellent choice.

Pickled Pineapples
Similar in preparation process as the pickled mangoes, pickled pineapples are a sweeter option than pickled mangoes. Often even though it carries traces of sour, its forefront tastes are sweet and spicy.

Umeboshi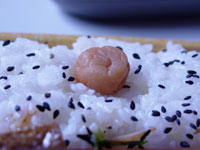 Often translated as Japanese salt plums or Japanese pickled plums, this best describes the taste of umeboshi. Extremely sour or salty, they are typically served as a side dish, or are paired with other food items. Sometimes these are eaten in a rice ball with the pit intact. Because of their strong flavors, umeboshi are very often eaten in small quantities. Many people eat umeboshi as snacks.

In Japan, umeboshi are believed to aid digestion and help nausea. It is also believed that they remove toxicity in one's body system, so are often used as cures for hangovers.


Salty
For some, snack cravings demand something salty in order to be truly satisfying for this group, there are some unique Asian snacks that might add a surprising mix to your summer nights.

Japanese seaweed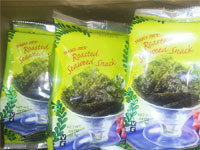 Also known as nori, Japanese seaweed has a ubiquitous place in Japanese cuisine. Featured extensively in a variety of Japanese dishes, seaweed is also often enjoyed on its own as a form of light snack.
Rich in iodine, protein and dietary fiber, this is a healthy snack choice that will offer a tasty flavor and works wonderfully with beer and cold drinks.

Japanese seaweed typically comes packaged in plastic wrappers that keep the moisture out in order to keep the seaweed fresh and crunchy. The flavor of Japanese seaweed is light, salty with a touch of marine and mineral aftertaste. Its texture is thin and crispy and is very light.
Nori can also be used creatively to create interesting finger food items and snack wraps.

Edamame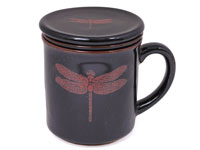 Also known as edamame beans, edamame is a Japanese light dish that is often enjoyed as a side dish, or as a snack to go with tea, or with a cool glass of beer. Edamame are immature green soybeans that are prepared in the pod. Picked before they are ripened, edamame pods' ends are first cut and then the pods are steamed or boiled.

Edamame are typically lightly salted with coarse salt that gives it a savory and mineral-like flavor. Rich in protein, dietary fiber and micronutrients, edamame makes a healthy yet delicious snack for the health conscious.

For the summer months, this is a fine choice to pair with an ice cold glass of beer or tea.

Grilled Cuttlefish
Believed to have originated in Japan, but is also commonly found in China and many other Southeast Asian countries, grilled cuttlefish is a flavorful snack choice that is at once delicious and addictive.

It is common to find grilled cuttlefish in airtight plastic packages in Japan. Grilled cuttlefish most probably originated from street vendors. Prepared over an open grill, grilled cuttlefish generally resembles a flattened out sheet of shredded wood. Its flavor is surprising and rich, and like the edamame, it has rich nutritious content and works great with beer and other cool drinks. Some also enjoy grilled cuttlefish with spicy chili sauce to give this snack an extra kick.

Bitter

For the rare few, bitter is not a flavor that repels but one that offers myriad possibilities. In Asian cuisine, bitter flavored dishes are sometimes believed to hold cooling properties perfect for the hot summer months ahead.

Pavakkai Chips
A crispy fritter snack made from bitter gourd originating from India. Bitter gourds are first deep fried. Chili powder, and other spices are added to give the crisp other flavors to complement the bitter taste of bitter gourd. During the hot months of July and August, bitter snacks might give an interest mix. Recipes for pavakkai chips can be easily found on the internet. It might be worth trying your hand at whipping up this interesting snack.

Sake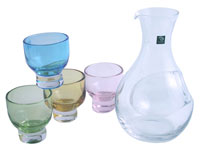 Chilled sake can be a great way to cool off the heat as well. Many of the snacks suggested above also pairs well with sake. From edamame, to dango, to amanatto, to pavakkai chips, a good glass of chilled sake can add a whole new refreshing take to your summer night soiree or afternoon garden party. Serve sake in our glass sake sets for an added touch of fun. and serve those delicious Asian light snacks with our many beautiful tableware.
OUR 2013 NEWSLETTERS
Light Asian Snacks


Way of the Gods:  Shintoism in Japan
The Chinese concept of Yin and Yang
Onsen:  Japanese Hot springs—Enjoyment and Etiquette
Lunar New Year 2013: The Year of the Snake

Nabemono - Japanese Hot Pots

NEWSLETTER ARCHIVES

2013