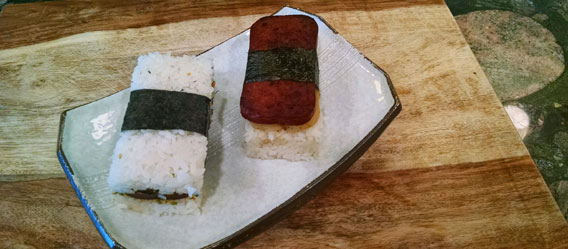 Spam Musubi—a Hawaii originated form of local rice ball snack made national news when President Obama was noted to have ordered it for lunch during a golf excursion in Hawaii back in 2008.  So what is this unique rice ball snack, what is its history and where can one find it outside of Hawaii?

Spam Musubi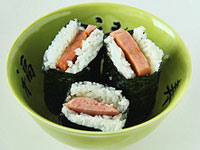 Spam musubi is a Hawaii creation that consists of a slice of grilled Spam, placed on top of a block of steamed rice and wrapped in nori (dried Japanese seaweed) and is a form of fusion onigiri—Japanese rice balls that was created with a distinct local Hawaiian flavor and tells of an interesting history. 

Onigiri, the original Japanese rice ball snack that the Spam musubi is based off originated in Japan during the 11th century and was originally a creative solution for transporting rice easily.  Not to be confused with sushi that was originally created to preserve fish, onigiri continues to be a popular Japanese food item today.  Spam musubi draws inspiration from this traditional Japanese food item and is a distinctive creation that is unique to the culture and history of the Hawaiian islands.

Spam musubi of today can be found in the United States where Hawaiian cuisine is served.  It can also be easily created in one's very own kitchen. With basic ingredient requirements, it is a tasty and convenient food item for a quick snack, a light lunch, or a picnic.

History
Spam is one of the best selling and most popular meat items in Hawaii, and Hawaiians have a great love for Spam.  Hawaii residents consume more than four million cans of spam in a year, that is more spam consumed than any other populations anywhere in the world.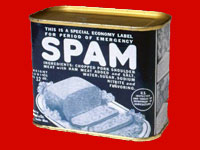 Spam (the canned meat and not unwanted nuisance emails) as we know it today was created by the Hormel Company in 1926 in Austin, Minnesota.  After prime pieces of ham were cut, the company was left with thousands of pounds of pork shoulder that were worthless, and Jay C. Hormel, son of the founder George A. Hormel came up with the idea of using the pork shoulder in a new product called "Hormel Spiced Ham". This Hormel Spiced Ham became what is known today as Spam, after a name contest for a more creative name for the product was held.  The winning entry—spam, became the name of the canned meat that Hawaiians so dearly love.

But the popularity of spam did not soar until World War II, when spam became the ideal solution for military rationing.  Requiring no refrigeration, easy to transport and prepare, spam was imported in bulk to the Hawaiian islands, where it was distributed to the soldiers based there and locals alike.

With a large Japanese American population, it is unsurprising that Japanese cuisine and culture has a huge influence on the local Hawaiian culture and food.  Japanese Americans make up 12.6% of Hawaii's population, and originally arrived in Hawaii in 1885 as contract laborers in the sugar cane and pineapple plantations of Hawaii.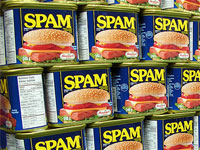 Today, second and third generation Japanese Americans make up a large population in Hawaii and their contributions and influences in local culture include popular fusion food dishes such as the spam musubi. Spam musubi has a distinct Japanese and Hawaiian flavor and is a crossroad fusion dish that showcases the unique multi-ethnic and multi-cultural diversity of Hawaii.

Preparation
Spam musubi is a simple dish requiring little in the way of ingredients and is extremely easy to prepare.   Basic ingredients include:  sliced and grilled or pan-fried spam, steamed white rice, and nori (roasted Japanese seaweed) sheets.  Optional ingredients include:  Furikake (a dried Japanese condiment typically sprinkled over rice for flavoring), rice vinegar, teriyaki glaze, and scrambled egg.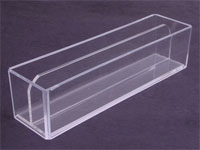 The most basic method of preparation simply involves pan-frying or grilling sliced spam pieces, then preparing a thick layer of rice bedding, topping it with the piece of spam and wrapping the content up with a piece of nori. Spam musubi makers are great tools to have to create the perfectly shaped spam musubi with ease.  Made from durable plastic, spam musubi makers are rectangular shaped molds that are designed for quick and easy spam musubi making.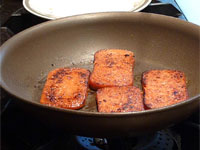 Variations for preparation include adding tamago (Japanese folded omelet) or sometimes scrambled eggs to the spam musubi.  There are also variations on the nori wrapping.  Some prefer a spam musubi fully wrapped on all sides by nori, and some prefer spam musubi that is only held in place by a strip of seaweed. There are also different ways of preparing the sliced spam.  Some like to pan-fry the spam slices while others prefer grilling them.  Some use teriyaki sauce to glaze the meat, while others prepare their own using personal recipes such as soy sauce and sugar.  The method of preparation can be personalized to suit one's taste. 

Enjoyment
Easy to make, tasty, rich in history, and hassle-free, spam musubi makes a great option for a quick and simple snack.  A uniquely Hawaiian creation that embodies a distinctive multi-cultural history and flavor, the spam musubi is a fun snack idea for outdoor picnics and a fun Hawaiian themed afternoon snack.  Pair it with a pina colada smoothie or with a classic cup of matcha green tea and imagine the sound of waves, palm trees, and a tropical Hawaiian sky and settle down to a relaxing afternoon with your very own spam musubi creation.
OUR 2014 NEWSLETTERS

Spam Musubi—the Uniquely Hawaiian Snack
Tanabata Festival:  Reunion of deities and making of wishes
Onigiri—Japanese Rice Balls: Traditional Convenience Food
Owls in Japan—Symbolism and Myth

Takoyaki: The street food at the Crossroad of history

White Day: The Reverse Valentine's Day
Chinese New Year: Flowers of Celebration

Chinese Hot Pot: Gathering around Cooking