Web Announcement 12/8/17
If you are unable to see the images in this email, you may view this
email
in a web browser.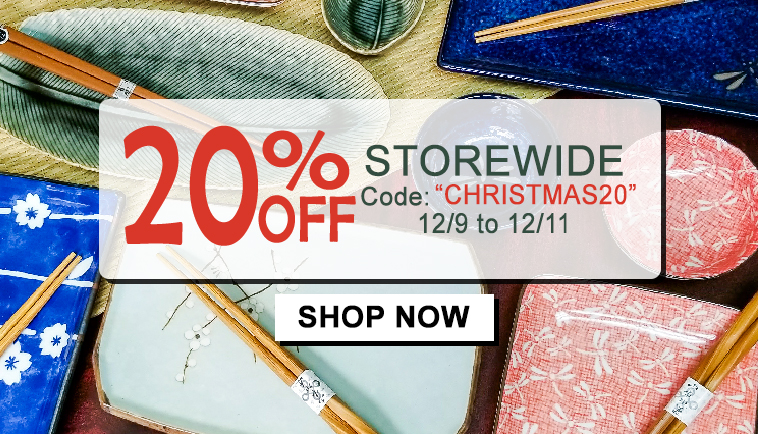 --GIVE THE BEST GIFTS THIS HOLIDAY--
DONABE POTS
Donabe pots are great for stews, soups, hot pots and curries.
---
WOK SETS
Chinese woks are perfect for stir fried dishes.
---
BOWL SETS
Incredibly versatile, the bow sets can be used to serve rice dishes, noodle soups, stews or even desserts.
---
SAKE SETS
Enjoy sake and celebrate with friends and families in style.
---
TEAWARE
Warm up your spirit and sooth your soul with some fragant hot tea served in elegant tea set.
---
SUSHI MAKING ESSENTIALS
Everything you need to create that perfect sushi at home.
<< Shop all Sushi Making Essentials >>
---
SUSHI SETS
Serve home-made sushi with beautiful and matching Japanese sushi sets.
-- HOLIDAY SHIPPING SCHEDULE--